Greg Skotzko, Head Brewer, Adroit Theory Brewing Company, Purcellville, Virginia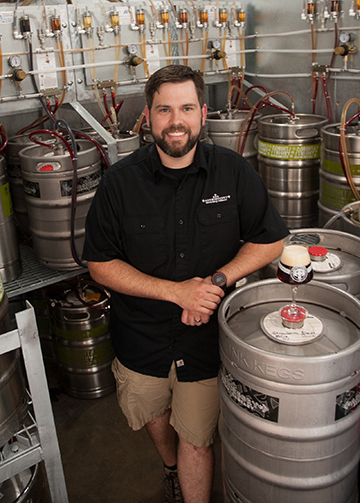 Adroit Theory Brewing Company in Louden County, Virginia has the following motto: "Consume Life/Drink Art," and this applies to its focus on brewing dark, strong and complex with a hardcore edge. Adroit is a nano-brewery that makes beer one keg at a time with an emphasis on barrel aging. Despite its size, it has 20 to 24 beers on draft at all times, making its industrial-chic garage tasting room a lively destination.
Angel's Trumpet is a seasonal departure from Adroit's darker brews, a refreshing, tropical IPA brewed with The Perfect Purée Mango Puree. Adroit's owner, Mark Osborne, says the brewery went through a couple of iterations of the beer to achieve the right tropical sweetness and balance of sweet and sour.
"This is obviously brewed with fresh mango puree, but also Amchur, which is sour green mango," says Mark. "We then used New Zealand hops for a fresh tropical nose and subtle bitterness. Adding the puree to the fermenter late in fermentation allows us to ferment some of the sugars in the puree while still holding onto the volatile compounds that make up the delicious aroma."
Head Brewer Greg Skotzko discovered The Perfect Purée during an internet search of reputable puree companies. Along with The Perfect Purée Mango Puree, Greg says the brewery has used The Perfect Purée Key Lime Concentrate, White Peach Puree, and Lemon Zest in its pilot beers — with great results.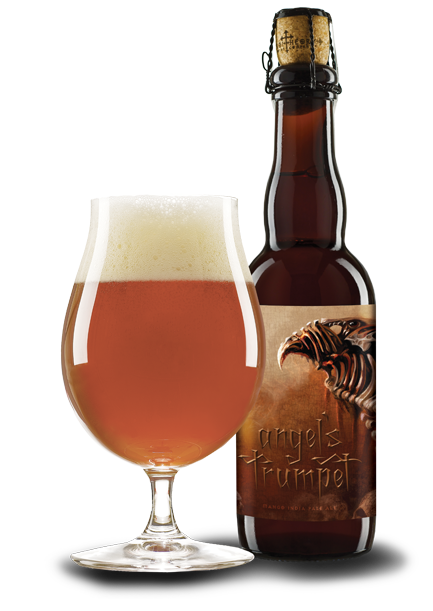 That process of experimentation defines Adroit, which translates to skilled or clever. "In this case it means both," says Mark. "Taking very basic ingredients and turning them into the magical elixir known as beer is the very definition of Adroit. The word 'Theory' deals with the fact that we make mostly concept beers."
Since opening in 2014, Adroit has made more than 400 unique beers as of year 2016, all of them with interesting flavors and ingredients — like the jasmine green tea-infused Golden Geisha, Fresno peppers in a Belgian Tripel and sriracha in a Peach Saison. Mark says because of its seasonal popularity, Angel's Trumpet is one of Adroit's few repeat beers. "We don't make very many hop-forward beers, so when we do, they need to be special," he says.