Homemade Low Sugar Passion Fruit Gummies
These low sugar keto fruit gummies are the perfect way to get a sweet treat and still stay on your health regime. This healthy refined sugar-free snack is also gluten-free and dairy-free and works great to scratch that afternoon itch for something sweet. Jana McMahon of Jana Eats picked Passion Fruit Concentrate for her gummies, what's your pick?

---
Flavors to Explore
Purees: Apricot, Banana, Black Currant, Blackberry, Blueberry, Cherry,
Coconut, Cranberry, Ginger, Green Apple, Kiwi, Lychee, Mango, Papaya, Pear,
Pink Guava, Prickly Pear, Red Jalapeño, Red Raspberry, Strawberry, Tamarind, White Peach
Concentrates: Blood Orange, Carmelized Pineapple, Key Lime,
Mandarin/Tangerine, Meyer Lemon, Passion Fruit, Pomegranate
Zests: Lemon Zest, Orange Zest
Blends: Chipotle Sour, El Corazon, Passion Colada, Peach Ginger, Red Sangria,
Sweet Hibiscus, Thai Basil & Black Pepper, Yuzu Luxe Sour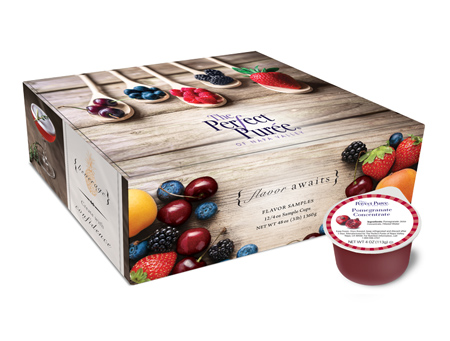 Complimentary to Foodservice Professionals Only.