Mark Smith, Director of Operations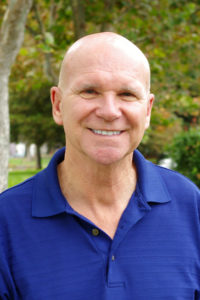 Mark Smith came to The Perfect Purée of Napa Valley in 2005 with an extensive background in sourcing, procurement and materials management. Mark began his career in manufacturing, building turbine generators and learning the basic commodities of steel and petroleum products. To keep things interesting, Mark continued his career by entering the business of importing raw materials and manufactured parts from all over the globe, working at several companies as a materials manager, purchasing manager and senior buyer for engineering.
Having grown up in Southern California, Mark was very familiar with numerous domestic crops and worked as a Purchasing Agent and Commodity Manger at Robert Mondavi Corporation. It was a small leap into sourcing fruits from the domestic market to sourcing fruits from all over the globe for The Perfect Purée. Mark continues to visit the fields at the height of the season as well as tour the processing plants and production facilities to ensure that The Perfect Purée secures only the best fruit available. Mark stays abreast of market changes and the trends affecting crops. Whether it's the upturn demand on specific flavors or the impact of a drought on a specific crop, Mark keeps his finger on the pulse of the industry.
Mark oversees a strict supplier process, maintaining and continuing to build long-term relationships with strong industry leaders. It is not only the process of securing the best available fruit, but also the process of ensuring best practices. While maintaining a daily process of comparing sales numbers to production planning, Mark looks ahead at supply for 6 to 12 months. Having worked in manufacturing and production environments his entire career, Mark understands the importance of long-term planning and the need for short-term flexibility.
Prior to joining The Perfect Puree, Mark held roles at American Tool & Engineering Corp., Yakima Products Corp., Specialized Bicycle Corp. and Robert Mondavi Corp.
Mark holds a Bachelor's degree from Northern Michigan University in Marquette, Michigan. He also conducted social sciences research at the University of Alberta in Edmonton, Canada.
Mark resides in the Napa Valley and spends his free time gardening, hiking and playing in the kitchen.