Michele Lex, Co-President and CMO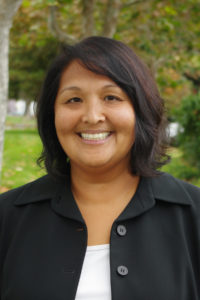 Michele Lex joined The Perfect Purée of Napa Valley in 2008, spearheading the company's marketing efforts. Sales Operations was added in 2013, Sales & Marketing in 2015 and in 2017, assumed the role of Co-President and Chief Marketing Officer. In this capacity, she is responsible for the strategic vision and growth for the company and oversees all marketing, sales and brand development for the company's robust line up of 30-plus purées, specialties and blends.
Since her joining, the company has achieved consistent growth and Michele has successfully expanded The Perfect Purée's flavor line-up to include industry trendsetting blends, as well as focused sales efforts to reach new markets through expansion of the company's national and international foodservice distribution network of over 1,000 partners.
Michele has introduced more than 21 flavors, managing all cross-department research and development efforts, packaging, marketing and sales launch efforts for each new flavor. She has also redesigned the company's website to increase visitor traffic, refined the brand and its graphic presentation and focused the company's trade event and sponsorship presence. In her marketing efforts, Michele has regularly turned the spotlight of national food and beverage media on The Perfect Purée and built a solid network of key industry influencers including the nation's top bartenders, chefs and spirits companies.
Six years prior to joining The Perfect Purée, Michele served as Operations Director of Crimson Wine Group, a collection of estate-based boutique wineries in California, Oregon and Washington. Additional experience includes Project Manager at Zhone Technologies, a technology industry pioneer in delivering end-to-end services, and Project/Program Manager at the communications equipment manufacturer Ascend Communications.
Michele holds a Master's Degree in Communications Management & Marketing from the Annenberg School of Communications at the University of Southern California, Los Angeles, and a Bachelor's Degree in Mass Communications from the University of California, Berkeley.
Michele resides in the Napa Valley with her husband and children. Along with travel and cooking, Michele is passionate about her work with local charities.