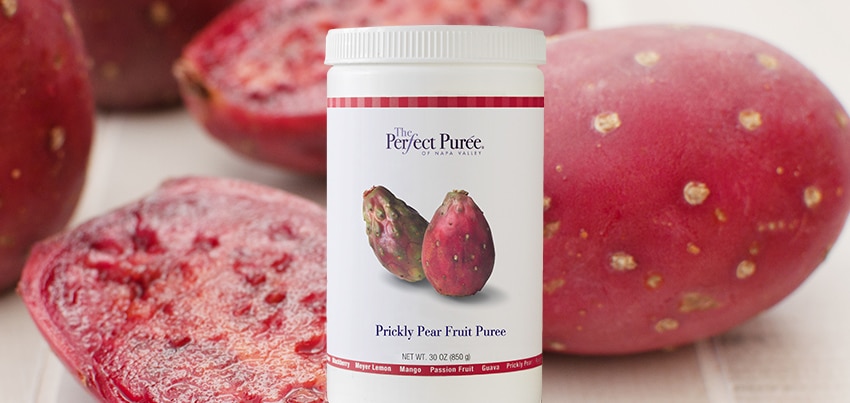 Perfect Pairings: Prickly Pear
Our vibrant Prickly Pear adds southwest flair to beverages and dishes. Part of the cactus family, Prickly Pear has a delicate melon-fig taste and a striking magenta hue from its naturally brilliant colored pulp.
Complementary Perfect Purée Flavors:
---
Prickly Pear Perfect Pairings:
Beverages: Tequila, mezcal, vodka, gin, rum, whiskey, sparkling wine, tea, kombucha, ginger beer, cola, grapefruit juice and lemon juice

Savory: Pork, prosciutto, shrimp and chicken

Sweet: Vanilla, cream cheese and white chocolate

Complimentary to Foodservice Professionals Only.
---
Flavors to Explore
Purees: Apricot, Banana, Black Currant, Blackberry, Blueberry, Cherry,
Coconut, Cranberry, Ginger, Green Apple, Kiwi, Lychee, Mango, Papaya, Pear,
Pink Guava, Prickly Pear, Red Jalapeño, Red Raspberry, Strawberry, Tamarind, White Peach
Concentrates: Blood Orange, Carmelized Pineapple, Key Lime,
Mandarin/Tangerine, Meyer Lemon, Passion Fruit, Pomegranate
Zests: Lemon Zest, Orange Zest
Blends: Chipotle Sour, El Corazon, Passion Colada, Peach Ginger, Red Sangria,
Sweet Hibiscus, Thai Basil & Black Pepper, Yuzu Luxe Sour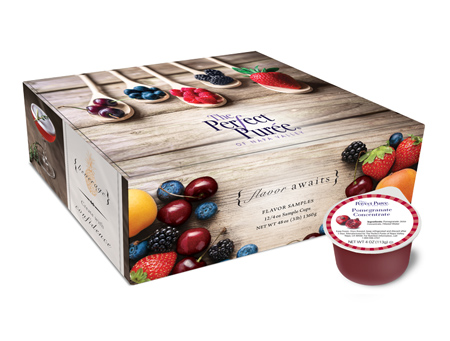 Complimentary to Foodservice Professionals Only.