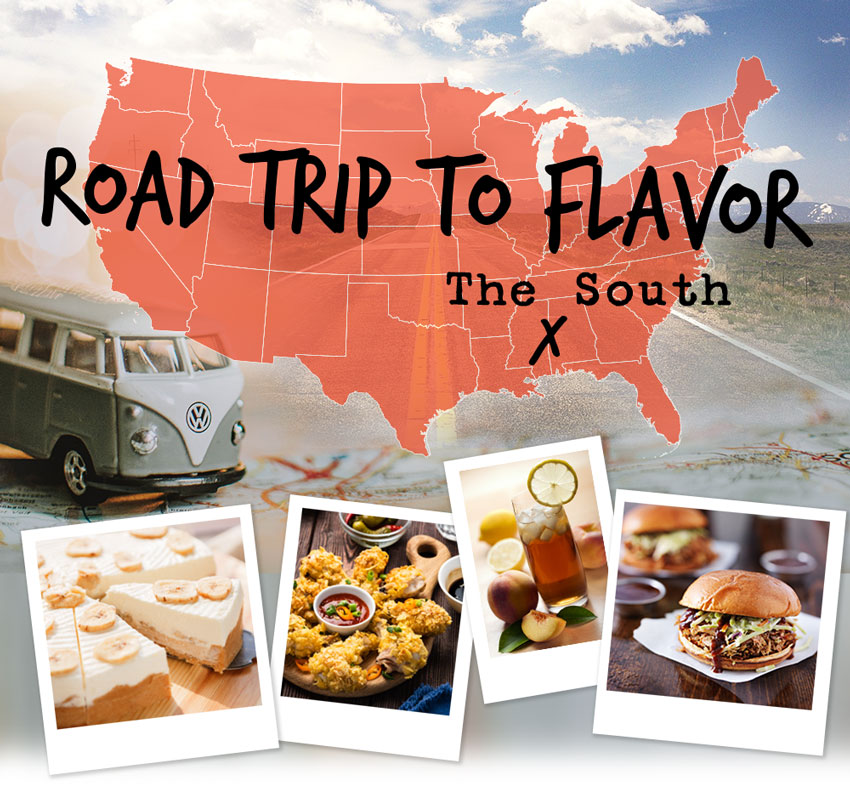 Road Trip to Flavor: The South
There is community in food, a magic in breaking bread. Join us as we embark on a Road Trip to Flavor. For all our shelter-in-place buddies, grab your maps and buckle up as we take a virtual trip to the South!
---
Popular Southern Food
"South" is a small word for a large area including Louisiana, Georgia, Florida and Kentucky to name a few. Steeped in history and conflict, this area has had a lasting influence on American cuisine. Comfort food reigns supreme with biscuits and gravy, fried chicken and sweet tea. Popular ingredients include okra, black-eyed peas, green beans, peaches, pecans and dumplings.

---
Notable Locals
2020 Spirited Awards Nominees: Beachbum Berry's Latitude 29 in New Orleans, LA / Pearl Diver in Nashville, TN / Café La Trova in Miami, FL / Sweet Liberty in Miami, FL / Le Sirenuse Champagne Bar at the Four Seasons Hotel at the Surf Club in Miami, FL / Proof on Main at 21c Museum Hotel in Louisville, KY / Jewel of the South in New Orleans, LA / The Silver Dollar in Louisville, KY / Belle Époque in New Orleans, LA
2020 James Beard Awards Nominees: Automatic Seafood & Oysters in Birmingham, AL / Gianna in New Orleans, LA / Kimball House in Decatur, GA / FIG in Charleston, SC
---
Flavors Available to Sample
Purees: Apricot, Banana, Black Currant, Blackberry, Blueberry, Cherry,
Coconut, Cranberry, Ginger, Green Apple, Kiwi, Lychee, Mango, Papaya, Pear,
Pink Guava, Prickly Pear, Red Jalapeño, Red Raspberry, Strawberry, Tamarind, White Peach
Concentrates: Blood Orange, Carmelized Pineapple, Key Lime,
Mandarin/Tangerine, Meyer Lemon, Passion Fruit, Pomegranate
Zests: Lemon Zest, Orange Zest
Blends: Chipotle Sour, El Corazon, Passion Colada, Peach Ginger, Red Sangria,
Sweet Hibiscus, Thai Basil & Black Pepper, Yuzu Luxe Sour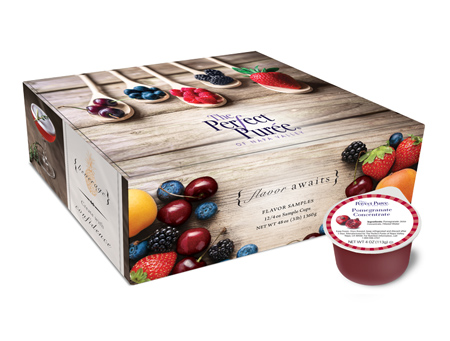 Complimentary to Foodservice Professionals Only.