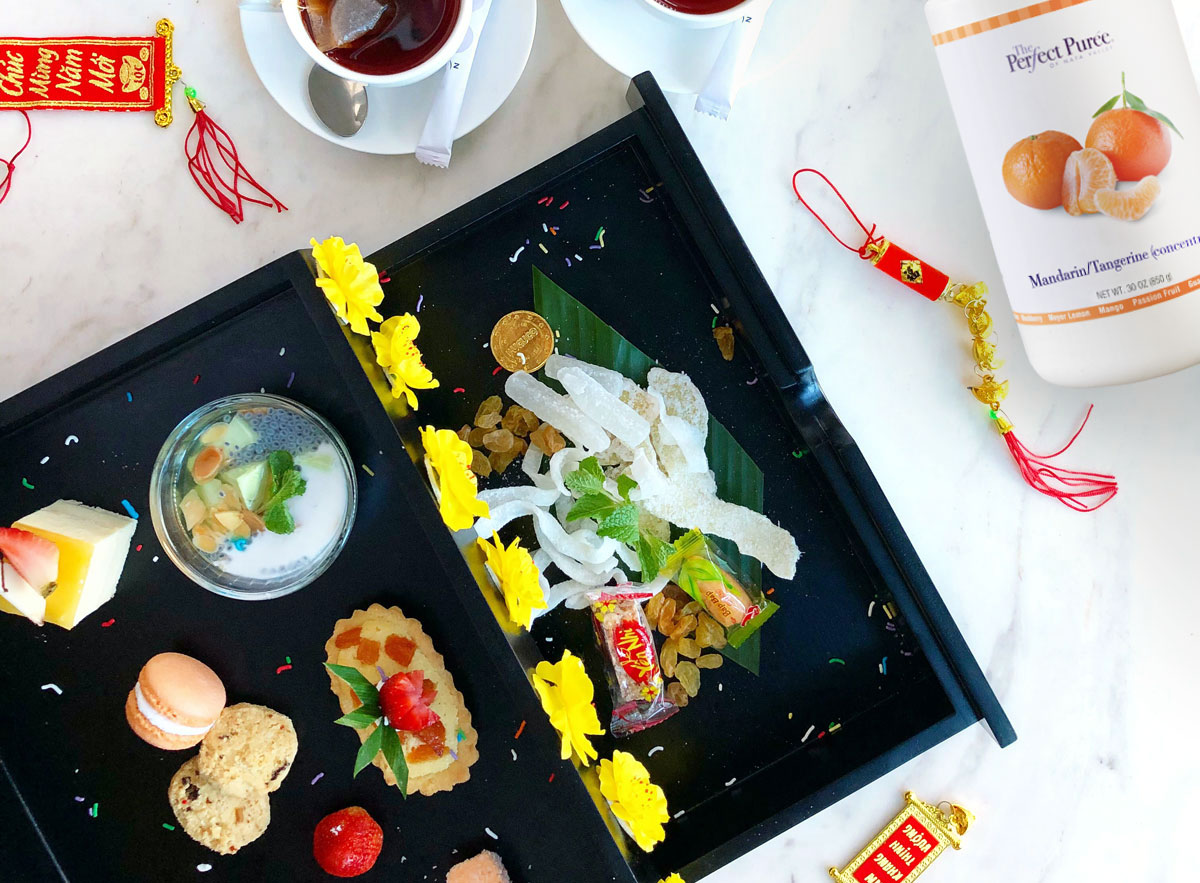 Recipe Photos by Chef Peng S. Looi
A 9-course feast to welcome the Year of the Ox
Lunar New Year is celebrated with family, dishes galore, red packets and brand new clothes. Kentucky-based Malaysian born chef, Peng S. Looi of Noosh Nosh Restaurant shares his recipes for a resplendent 9-course family-style meal, inspired by Chinese dishes of Malaysia. Along with desserts meticulously crafted by Pastry Chef David Hunter, this feast makes Zoom gatherings festive and extra special to welcome the year of the Metal Ox.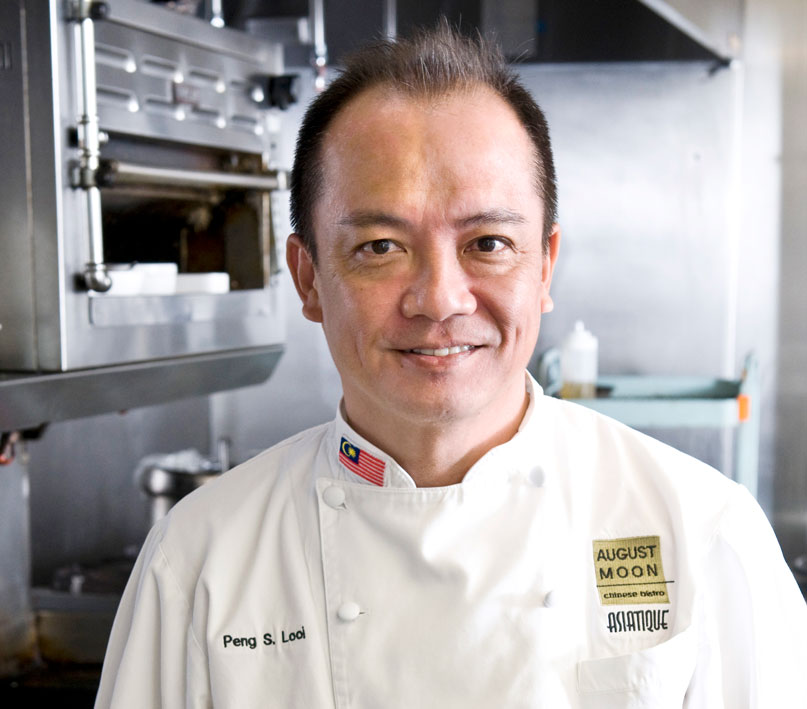 "Authenticity is not as important as cooking something authentically delicious."
– Chef Peng S. Looi
---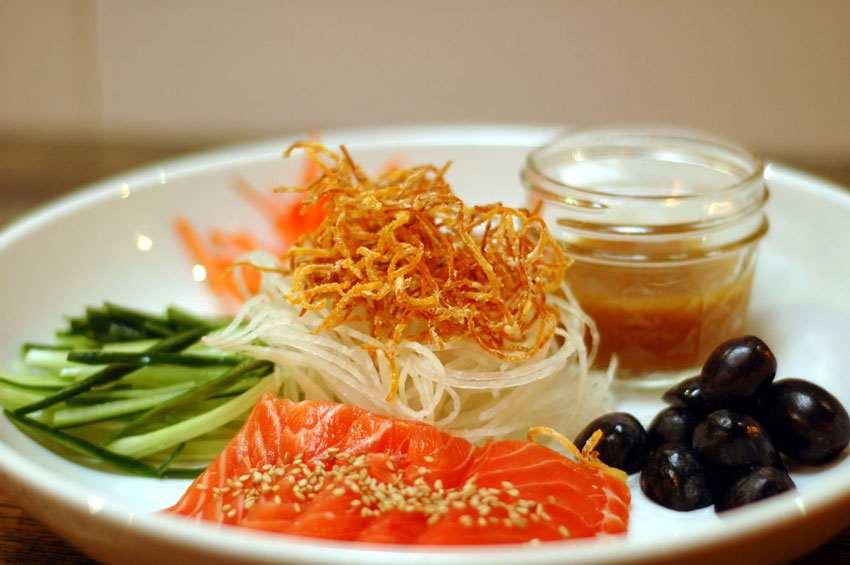 First Course
Toss Toss Salad (Modified Yee Sang)
Discover Carmelized Pineapple, Key Lime and Tamarind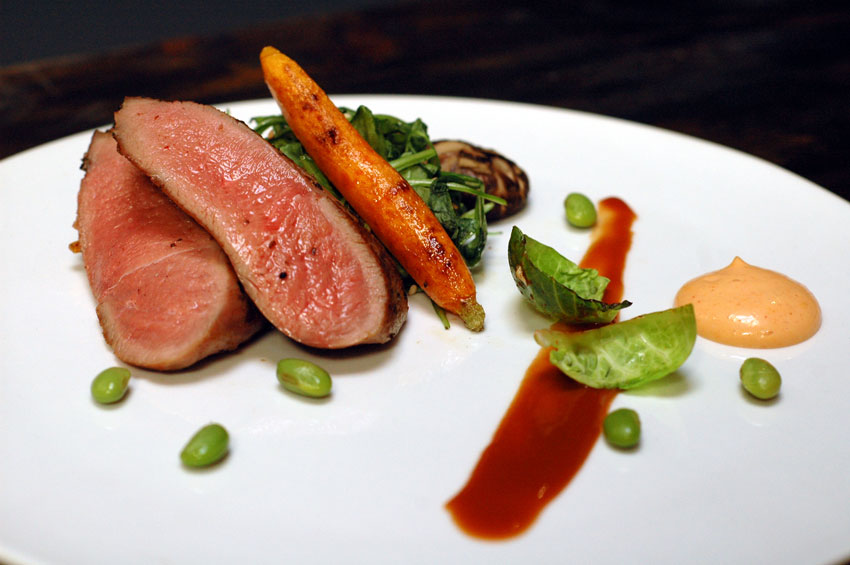 Sixth Course
Tamarind Duck with Arugula and Soy Guava Reduction
Discover Tamarind, Ginger, Red Jalapeño and Pink Guava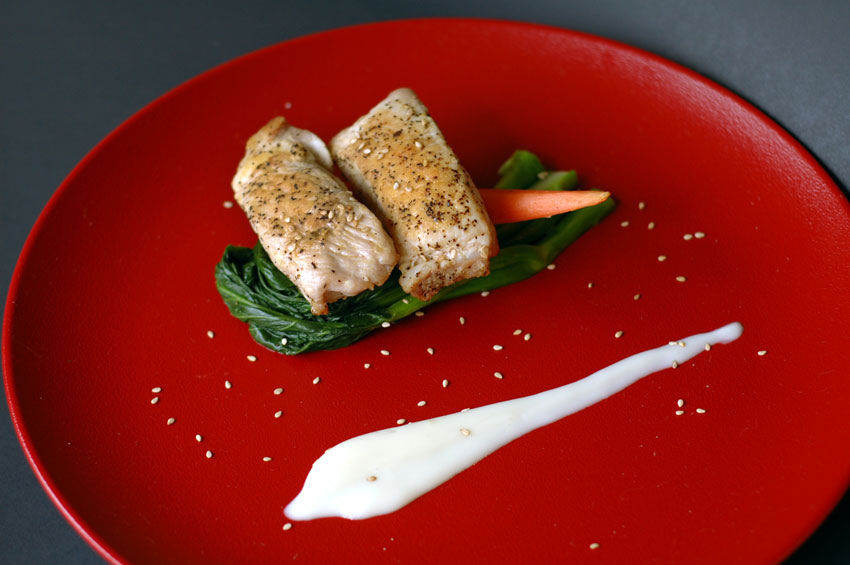 Seventh Course
Glazed Pork with Peach Ginger, Kai Lan and Pineapple Yogurt
Discover Carmelized Pineapple, Key Lime and Peach Ginger

---
Flavors to Explore
Purees: Apricot, Banana, Black Currant, Blackberry, Blueberry, Cherry,
Coconut, Cranberry, Ginger, Green Apple, Kiwi, Lychee, Mango, Papaya, Pear,
Pink Guava, Prickly Pear, Red Jalapeño, Red Raspberry, Strawberry, Tamarind, White Peach
Concentrates: Blood Orange, Carmelized Pineapple, Key Lime,
Mandarin/Tangerine, Meyer Lemon, Passion Fruit, Pomegranate
Zests: Lemon Zest, Orange Zest
Blends: Chipotle Sour, El Corazon, Passion Colada, Peach Ginger, Red Sangria,
Sweet Hibiscus, Thai Basil & Black Pepper, Yuzu Luxe Sour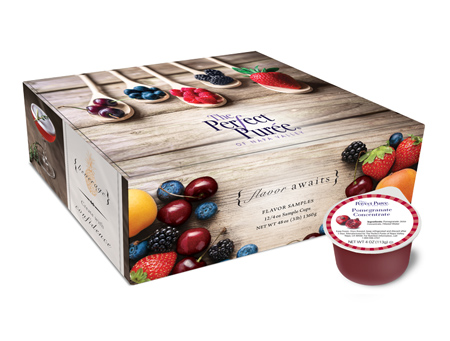 Or, curate your own selection of flavors
Complimentary to Foodservice Professionals Only.