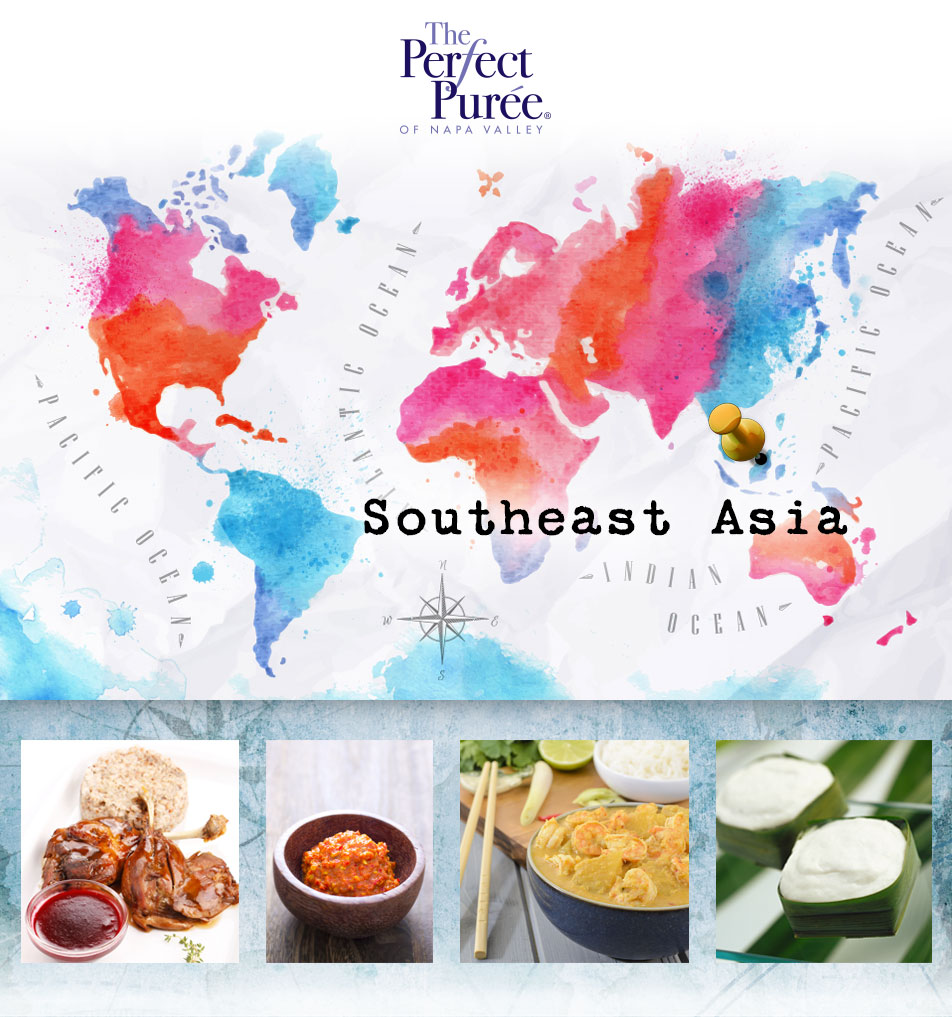 Passport to Flavor: Southeast Asia
So many cuisines, so very little time to explore them in their native lands. No need to fret. Let The Perfect Purée bring the flavors to you through our new Passport to Flavor series.
In this inaugural edition, we travel to Southeast Asia! Arguably a food lovers' paradise, this destination offers delicious and spicy food from countries such as Malaysia, Thailand, Singapore, the Philippines and Indonesia. From fine dining to local dives to street food, the culinary landscape in this region can seem overwhelming to visitors with its complex ingredients and rich flavors, but it's all worth it.
Are you ready to embark on a food adventure?

---
Popular Local Dishes
Popular local Southeast Asian dishes include nasi lemak, pork adobo, Hainanese chicken rice, ayam penyet, amok, tam som and pho. The Perfect Purée has several flavors that can be used to recreate these dishes including Coconut, Ginger, Tamarind, Key Lime and Thai Basil & Black Pepper.

Flavors Available to Sample
Purees: Apricot, Banana, Black Currant, Blackberry, Blueberry, Cherry,
Coconut, Cranberry, Ginger, Green Apple, Kiwi, Lychee, Mango, Papaya, Pear,
Pink Guava, Prickly Pear, Raspberry, Strawberry, Tamarind, White Peach
Concentrates: Blood Orange, Carmelized Pineapple, Key Lime,
Mandarin/Tangerine, Meyer Lemon, Passion Fruit, Pomegranate
Zests: Lemon Zest, Orange Zest
Blends: Chipotle Sour, El Corazon, Passion Colada, Red Sangria,
Sweet Hibiscus, Thai Basil & Black Pepper, Yuzu Luxe Sour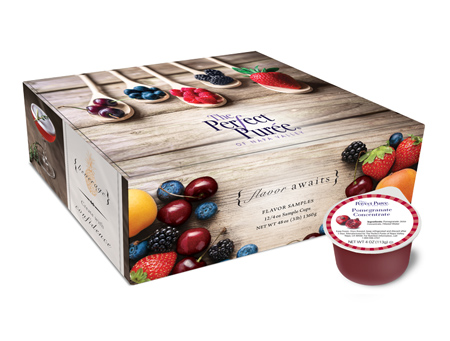 Complimentary to Foodservice Professionals Only.