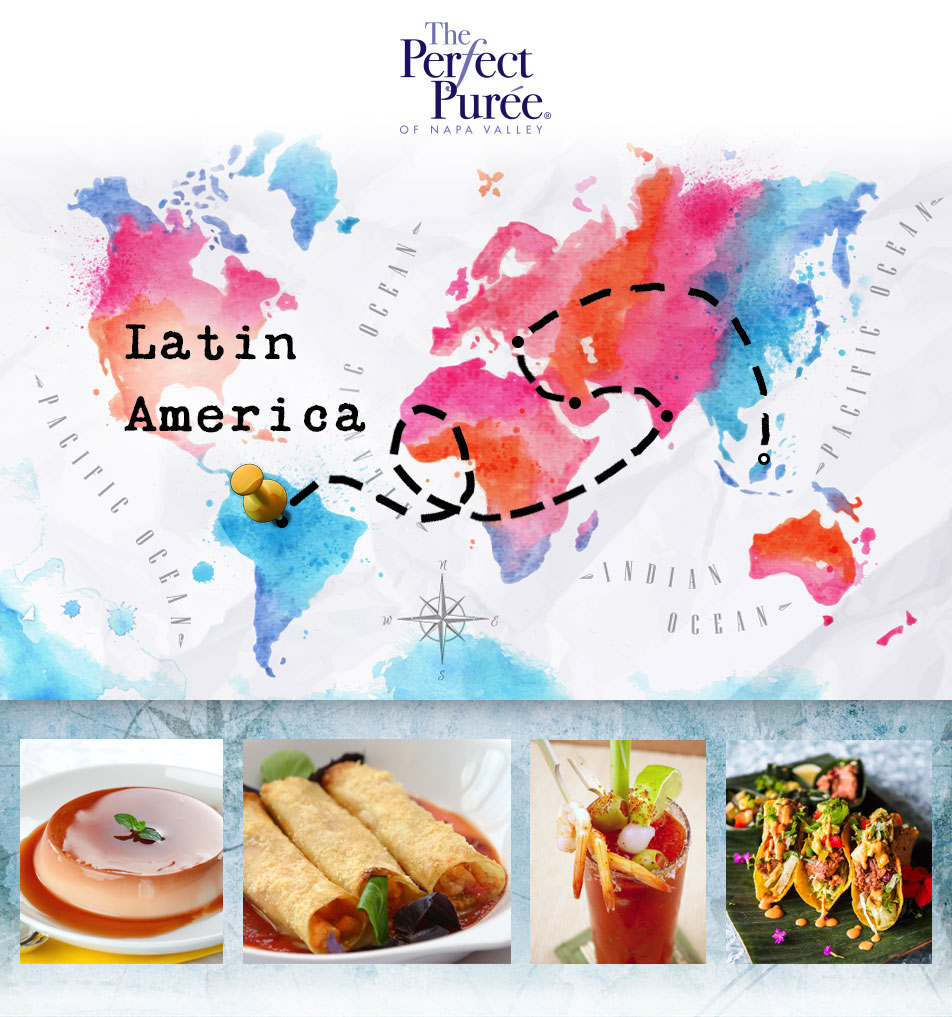 Passport to Flavor: Latin America
Latin America is the final destination in 2019 for our Passport to Flavor series. Rich in culture and history, Mexico, Peru, Brazil and Argentina are just a few of the countries in this region. Latin American cuisine is the embodiment of indigenous traditions that have been influenced by other nations across the globe, including Africa, China, Spain and Portugal.
---
Popular Local Dishes
The vast and spectacularly diverse world of Latin American cuisine offers flavorful dishes and beverages that vary from nation to nation. Common ingredients include chilies, avocado, garlic, onion, tropical fruits and much more.

Flavors Available to Sample
Purees: Apricot, Banana, Black Currant, Blackberry, Blueberry, Cherry,
Coconut, Cranberry, Ginger, Green Apple, Kiwi, Lychee, Mango, Papaya, Pear,
Pink Guava, Prickly Pear, Red Jalapeño, Red Raspberry, Strawberry, Tamarind, White Peach
Concentrates: Blood Orange, Carmelized Pineapple, Key Lime,
Mandarin/Tangerine, Meyer Lemon, Passion Fruit, Pomegranate
Zests: Lemon Zest, Orange Zest
Blends: Chipotle Sour, El Corazon, Passion Colada, Peach Ginger, Red Sangria,
Sweet Hibiscus, Thai Basil & Black Pepper, Yuzu Luxe Sour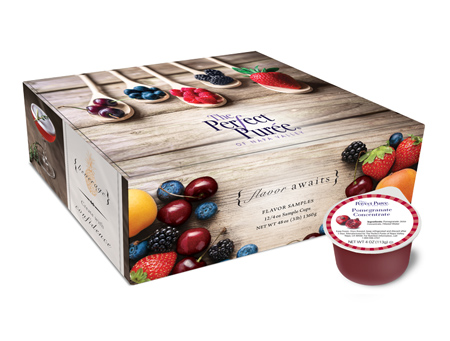 Complimentary to Foodservice Professionals Only.