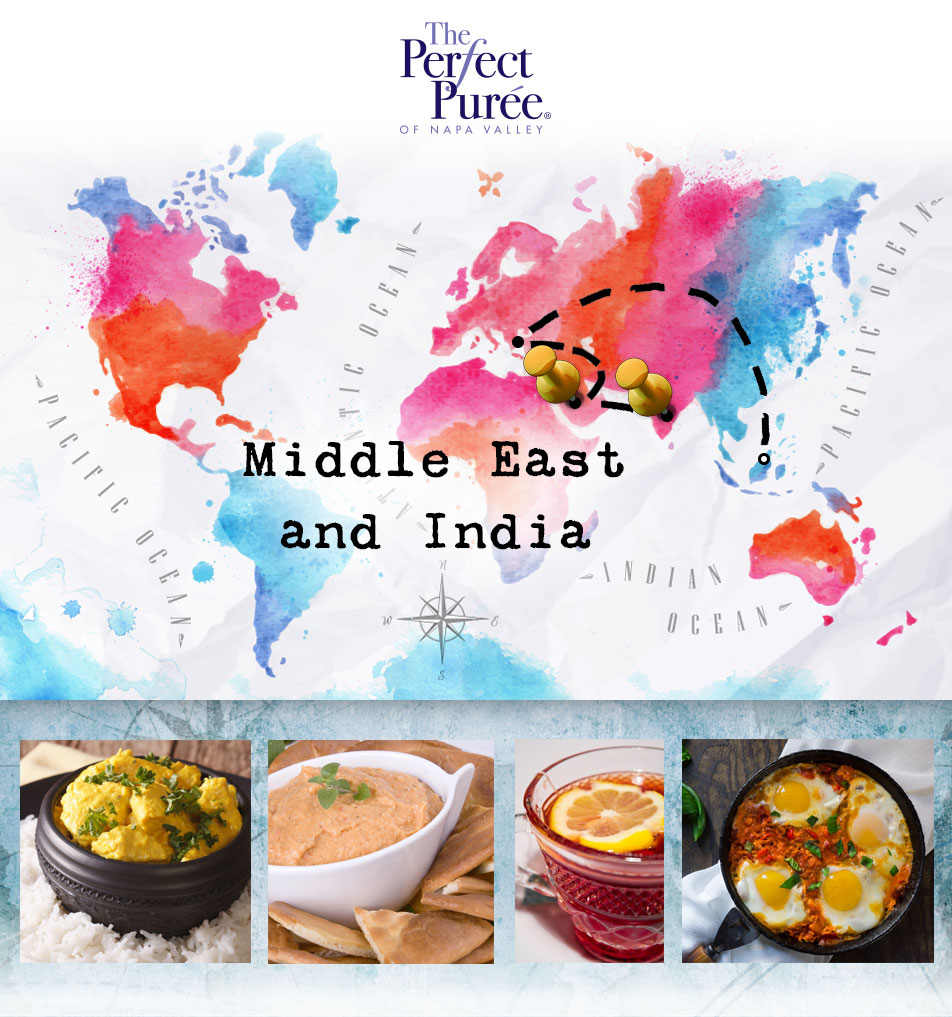 Passport to Flavor: Middle East and India
What better destination to continue our Passport to Flavor series than a region that has long been a crossroads of cultural exchange? Transporting herbs and spices, India and the Middle East offer diverse cuisines influenced by a variety of demographics, religious beliefs and intermingling of cultures.
---
Popular Local Dishes
Indian and Middle Eastern cuisines from countries such as Egypt, Lebanon, Saudi Arabia, Turkey and Yemen are diverse but have a degree of similarity. Popular local dishes are rich in spices and integrate the use of many fruits, vegetables, grains and legumes.

Flavors Available to Sample
Purees: Apricot, Banana, Black Currant, Blackberry, Blueberry, Cherry,
Coconut, Cranberry, Ginger, Green Apple, Kiwi, Lychee, Mango, Papaya, Pear,
Pink Guava, Prickly Pear, Red Jalapeño, Red Raspberry, Strawberry, Tamarind, White Peach
Concentrates: Blood Orange, Carmelized Pineapple, Key Lime,
Mandarin/Tangerine, Meyer Lemon, Passion Fruit, Pomegranate
Zests: Lemon Zest, Orange Zest
Blends: Chipotle Sour, El Corazon, Passion Colada, Peach Ginger, Red Sangria,
Sweet Hibiscus, Thai Basil & Black Pepper, Yuzu Luxe Sour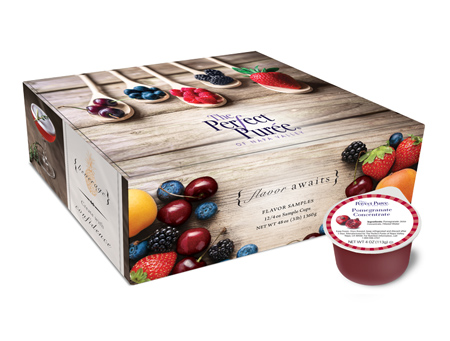 Complimentary to Foodservice Professionals Only.